team building trainings, partner meetings
The Kenese Bay Garden conference center, with its conference rooms and three acres of parkland, private beach and sports facilities, is ideal for corporate and team building trainings and partner meetings. You can enrich your event with the following program options: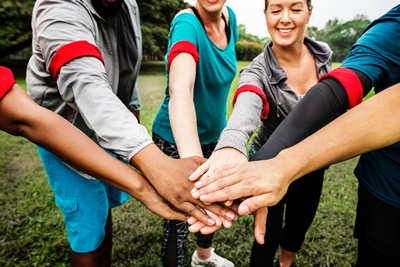 Our outdoor offer:
Outdoor training

If the weather is good, it is also possible to organize outdoor activities.

Organization of sporting events
Sports facilities, sports programs are possible outside:

Tennis,
Artificial grass football field,
Basketball court and
Miniature golf courses.

Adventure sailing on Lake Balaton

Sailing on Lake Balaton is a unique experience, enjoying the beauty of the landscape in a beautiful environment.

Interactive cooking

Outdoor cooking and cooking options for which we provide tools and supplies.

Campfire on the shore

A pleasant evening program at the beach, allowing you to chat together

E-bike Tour
Indoor teambuilding
programs organized by professional companies
wine tasting

Tasting and presentation of Balaton wines with sommeliere service and flavor enhancement snacks.

Music Dance Party

To provide music service using simple lighting technology and karaoke service

Bowling
If you have further needs, please do not hesitate to contact us!
If you have any further questions, please contact us:
Phone: +36 88 622 100
Email: sales@kenesebaygarden.hu